Construction & Development Maine
Construction & Development – Maine Crossroads, LLC – Property management, Real Estate development, New construction Construction & Development – Maine Crossroads, LLC
Management

Maine Crossroads has extensive experience in development of projects and construction of various types of commercial and residential projects. We offer integrated solutions to development, construction and management of commercial and residential properties.
Maine Crossroads provides experienced construction field personnel on site as needed. We coordinate project meetings and prepare status reports, which provide a comprehensive update of the construction progress.
New Construction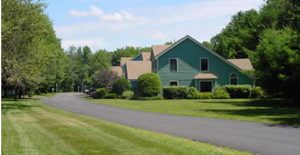 We provide full development effort including land acquisition and site development. We can create your building from scratch using approved contractors and an acceptable contracting format. We can provide the General contractor or work with one of your choosing. We will recommend professional, local, cost-competitive subcontractors based on our years of experience and current market knowledge to ensure meeting all of the project's schedule and budgetary goals.
We work with the architect, engineer and general contractor to ensure a construction schedule seamlessly integrated into the project schedule in order to meet the occupancy requirements.
Renovation
Maine Crossroads will participate in the subcontractor scope review, ensuring project requirements are both understood and achievable by subcontractors best suited for the project objectives. We will assist in the municipal review process and ensure the schedule coordination of submittals to obtain the needed construction permits within the project time frame. Provide timely and complete progress reports using both budget and schedule development.
We ensure complete record keeping by the contractor to include complete, up-to-date set of contract drawings, approved submittals, shop drawings and change orders. We monitor the completion and assist in the preparation and completion of a punch list.